So I have been looking for some clothes that reflect my enjoyment of the geeky side of life, video games, fandom etc and unless you just want a t-shirt with a quote on it, things can be hard to find. So I decided to look on Etsy at what other people had made and some of the items are gorgeous. My last post I linked a pair of custom made shoes from Sydney, Australia where strips from comics were used on the outside of the heels. Today I have been looking at dresses and there are some beautiful ones. 
My favourite would have to be this Avengers themed dress by CakeShopCouture. Song Ja from Phoenix Arizona custom makes the dresses to fit allowing 1 -  1/2 weeks to be made and then shipped out. It has been mentioned that they'll be making a very limited number of these dresses and so they need to be bought sooner rather than later if you want one.
£57.41 (excluding postage)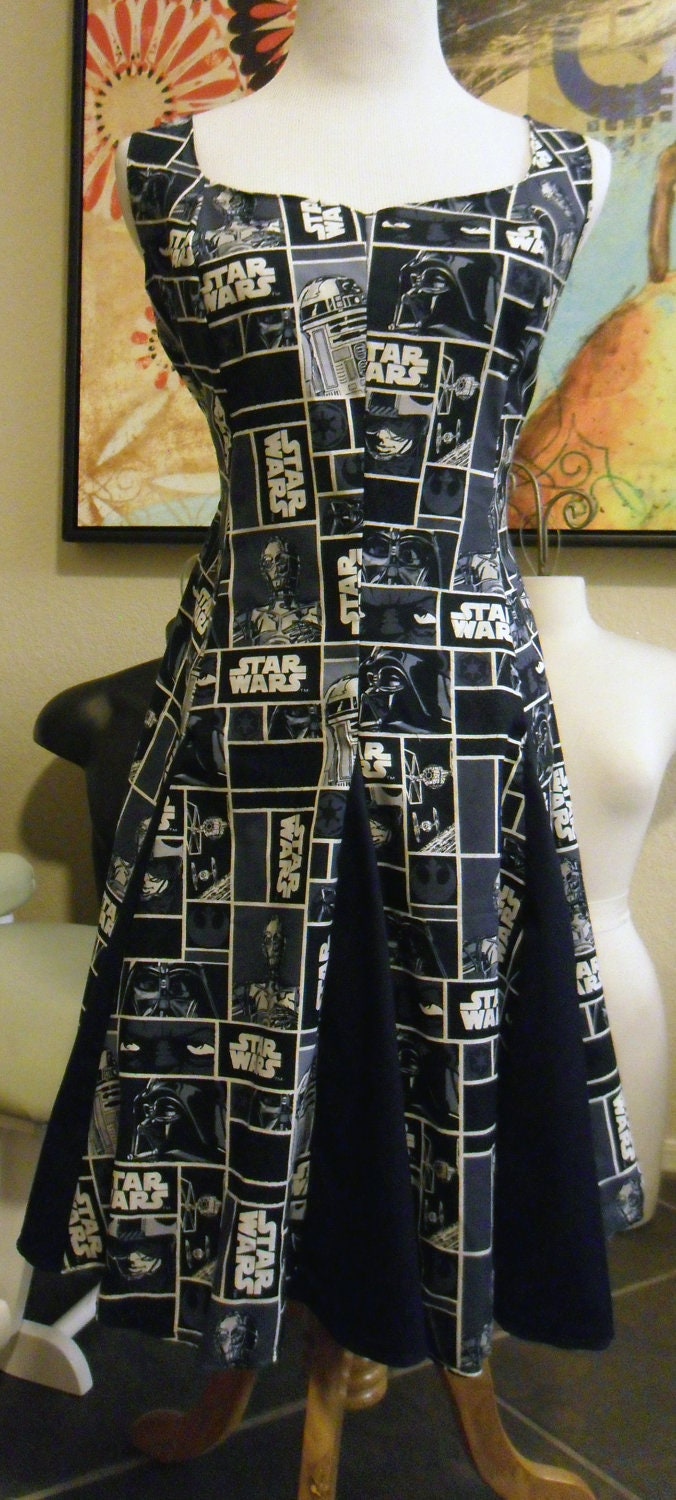 The next dress I found Was by Re-Stitch Retro and is a Star Wars themed dress. The creator has made the bottom full bodied and gives an option of having coordinating bias tape around the edges and joins. I personally prefer the version with no bias and the black material used to add volume to the skirt.
£60.61 (excluding postage)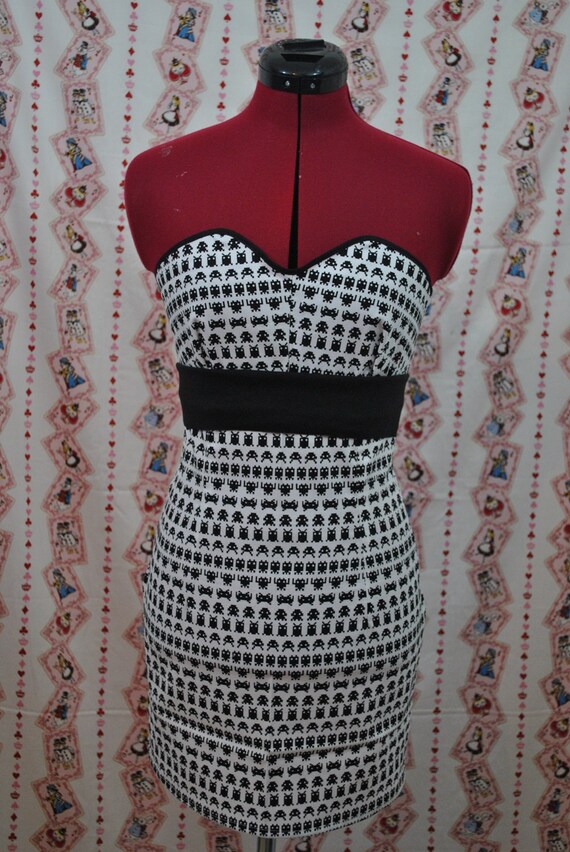 The final dress is Space Invaders themed and is once again by CakeShopCouture. I love the styling of it and the small print makes it unnoticeable as a geek themed dress from afar, something which is good if you want to express your hobby without being too obvious.
£44.01 (excluding postage)
Those are the 3 dresses that I have found and really want. Due to the nature of the dresses and that they are custom made to fit the prices are not cheap, but then compared to some high street shops they're completely affordable. 
So if you want something unique and rather geeky, go onto etsy and look at other peoples creations, or find your own fabrics and create your own.
All prices I have put up are converted from their original prices in US Dollars.